The headstock on my 12 string E-guitar kit really doesn't look great: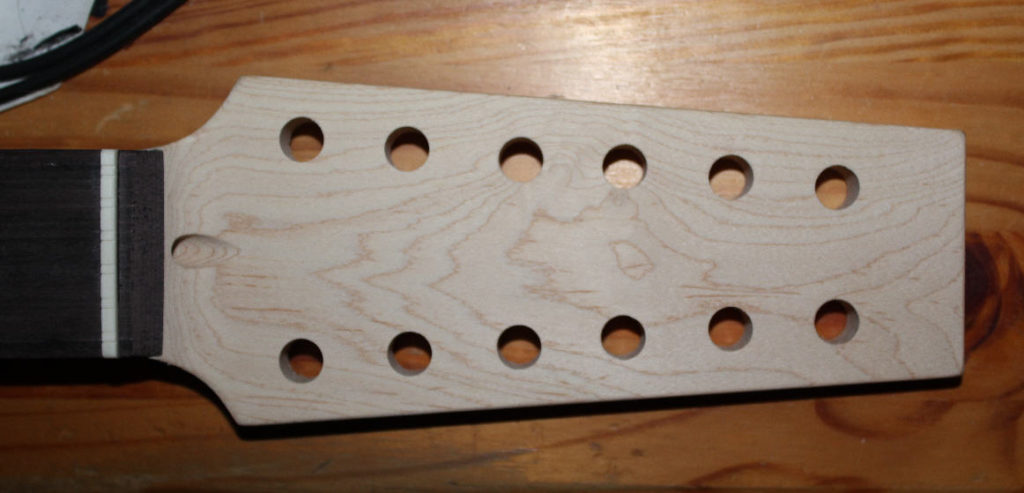 That needs to be changed. But how?
Well … easy. Rasps, files and sandpaper.
Not so easy: find a better design that matches the overall Stratocaster-y design of the guitar.
First Idea: Plagiate!
Fender built a 12 string Stratocaster, too:

(Image: Fender)
… so why not do it like that?
Simple: the kit's head came with pre-drilled holes in a geometry that doesn't match the Fender layout. I would have to add wood to get something remotely similar.
Well, back to head scratching.
As a first step, I copied the head layout and printed it out to paint on it. My best result looked like this: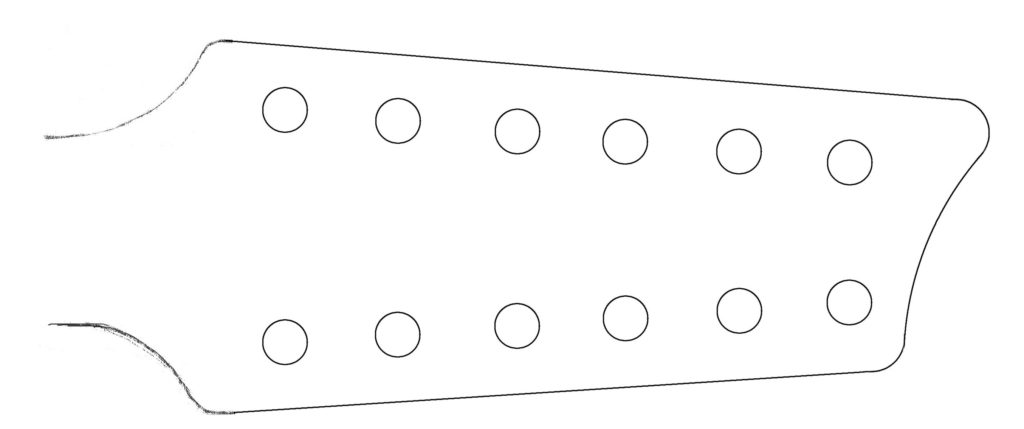 … not too bad. Well, at least much better than the original head.
Scratching somebody else's head
But I wasn't really happy with it, so I asked a friend of mine, Franco Turesso, an Italian designer – of Seelake, for whom I develop VST software – whether he could help me with it. He had some fun with it and developed a better variant: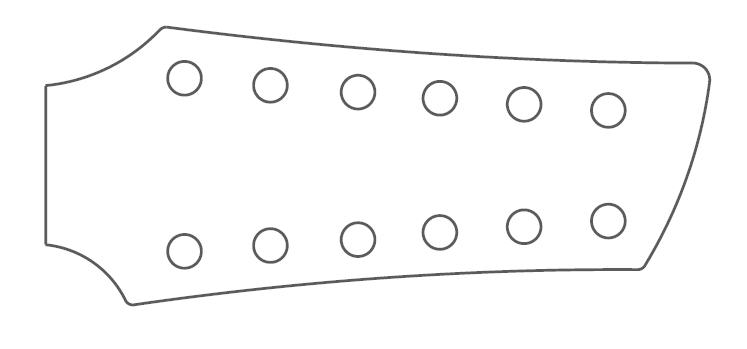 … much better. Modern, more elegant and still strat-compatible and fitting the overall design, as a test with a paper template shows quite well:

I think I'll go with this 🙂